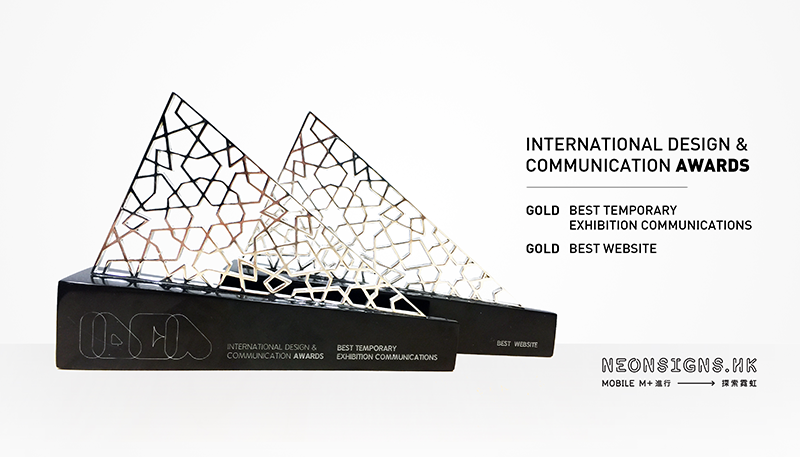 We are delighted to announce that our online exhibition Mobile M+: NEONSIGNS.HK won not one but two awards at the International Design & Communications Awards, winning for 'Best Temporary Exhibition Communications' and 'Best Website'! Now in its fifth year, the IDCA awards is the world's leading prize for creativity and innovation in the cultural communications field, and this year there were entries from 63 cultural organisations and design agencies and 20 countries including USA, UK, Sweden and Australia.
M+ is proud to be the only organisation that won awards in two categories, giving us a great opportunity to show this unique exhibition, Hong Kong talent and creativity as well as the city's beautiful streetscape to a wider international audience.
Thanks again to all your support for the exhibition and all your contributions to the Neon Map. Take a look at the photos of the ceremony and a short video summary of the project.
List of winners:
http://agendacom.com/en/idca_awards/winners/
Highlights of the award ceremony:
Recap of the exhibition:
More information on the awards: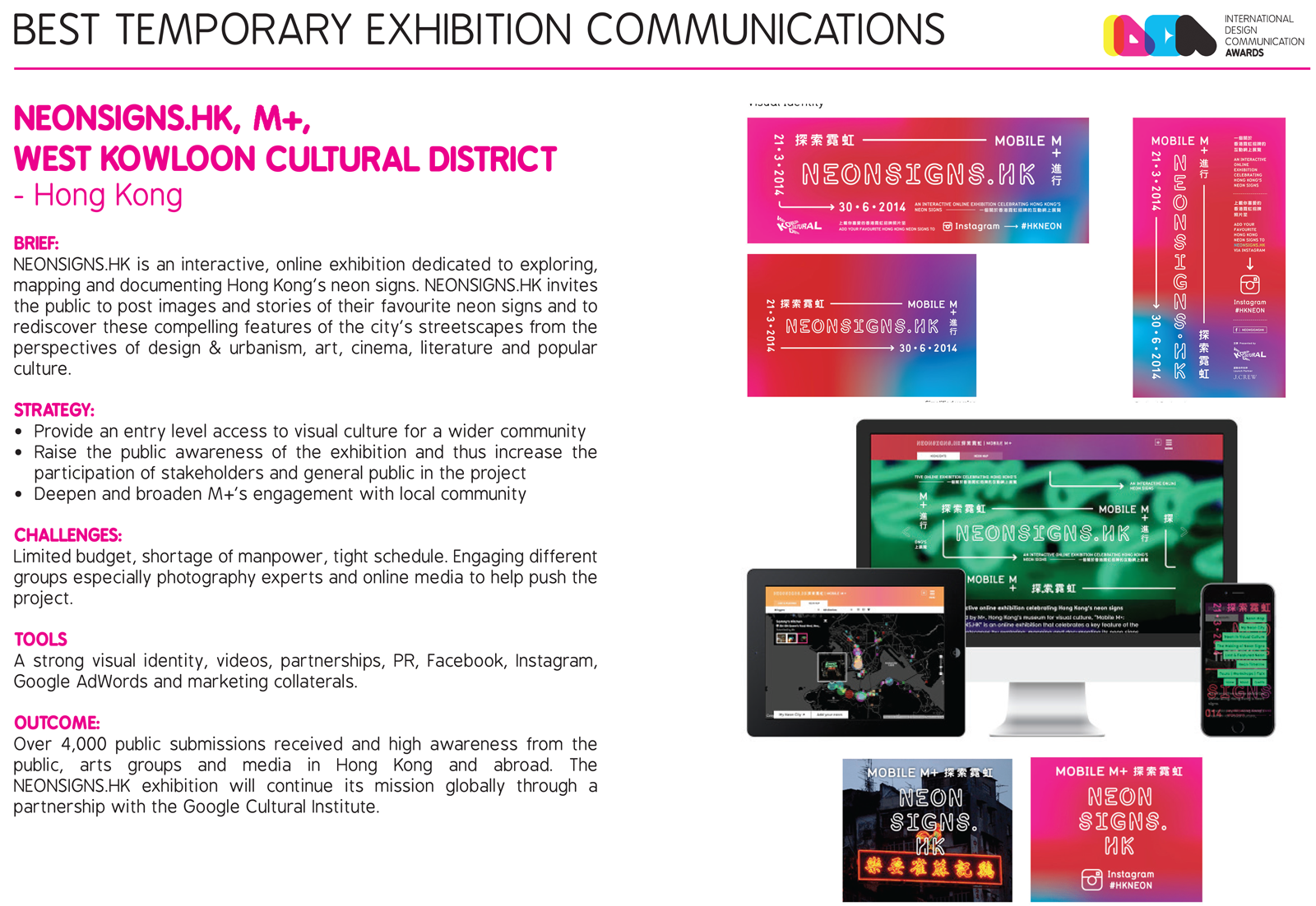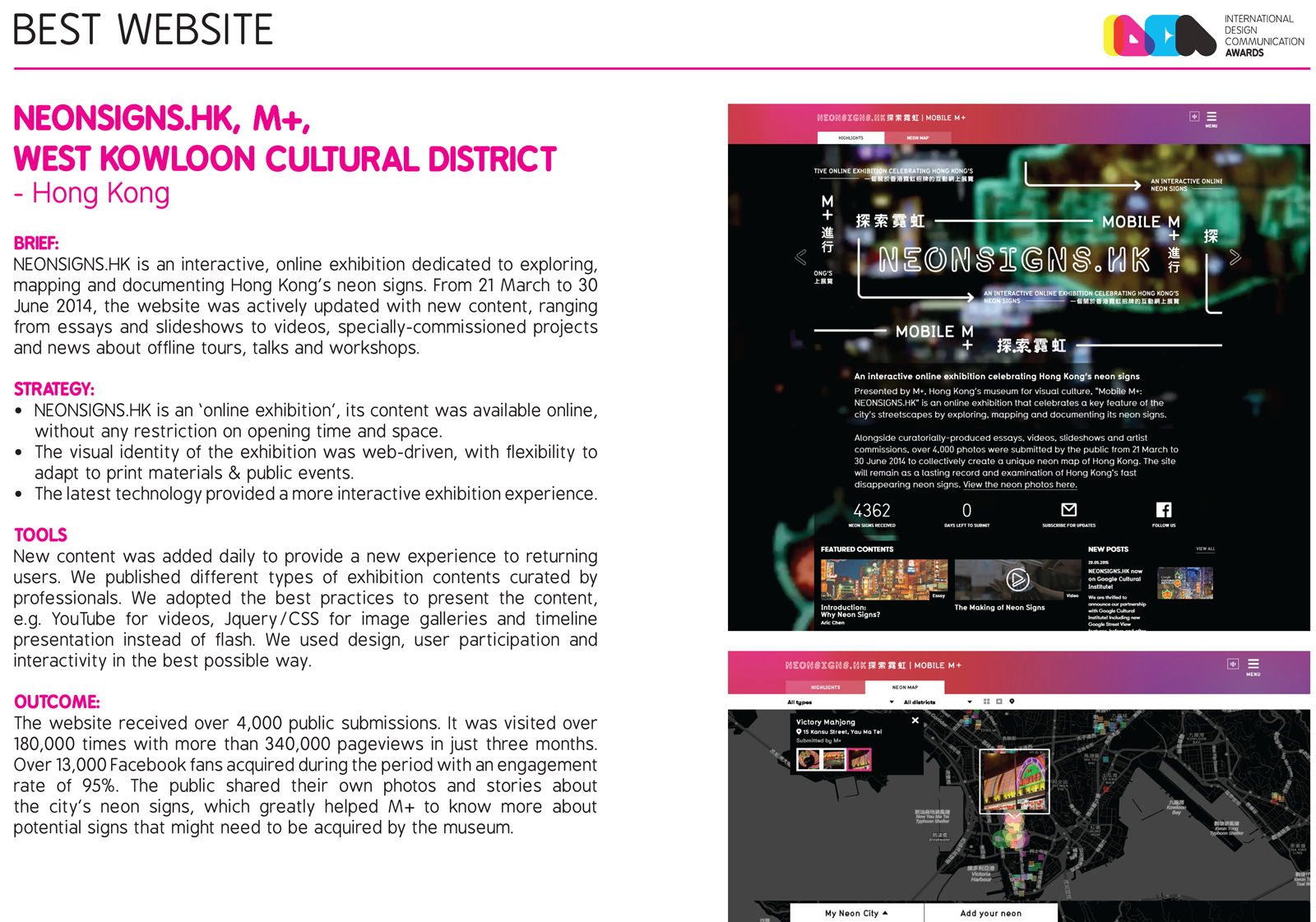 IDCA Awards official website: http://agendacom.com/en/idca_awards