Installing massive neon signs on top of building has always been a trend in Hong Kong. Since these signs situated at a considerable height, to ensure the safety of the signs, the installation procedures have to be proceeded strictly.   One of the key examples was Canon's sign that perched atop the Hong Kong Art Centre in the 1980s. Its size and positioning, requiring a structural support system with only two possible connections to the Arts Centre's roof, contributed significantly to the technical challenges in erecting the sign.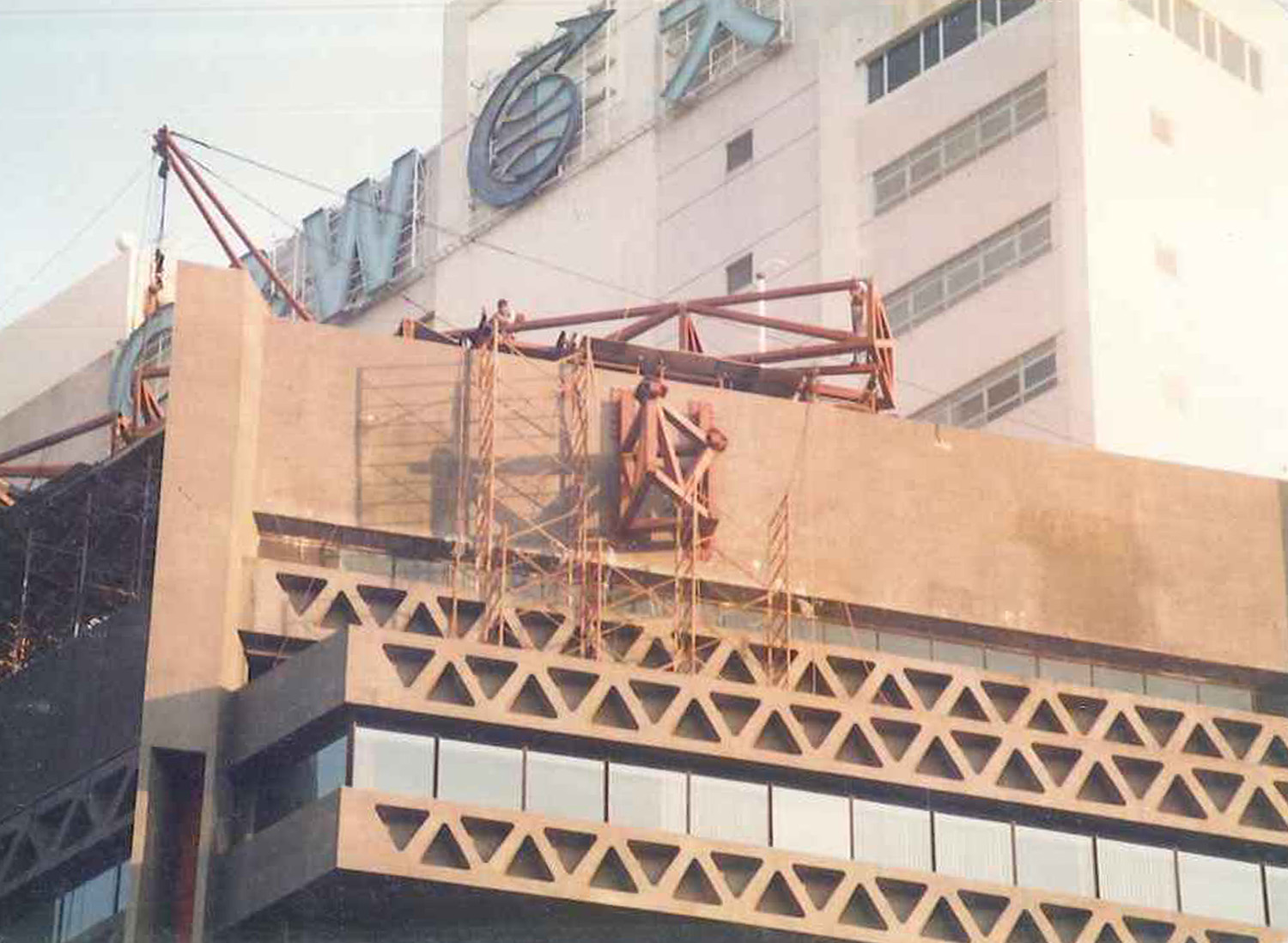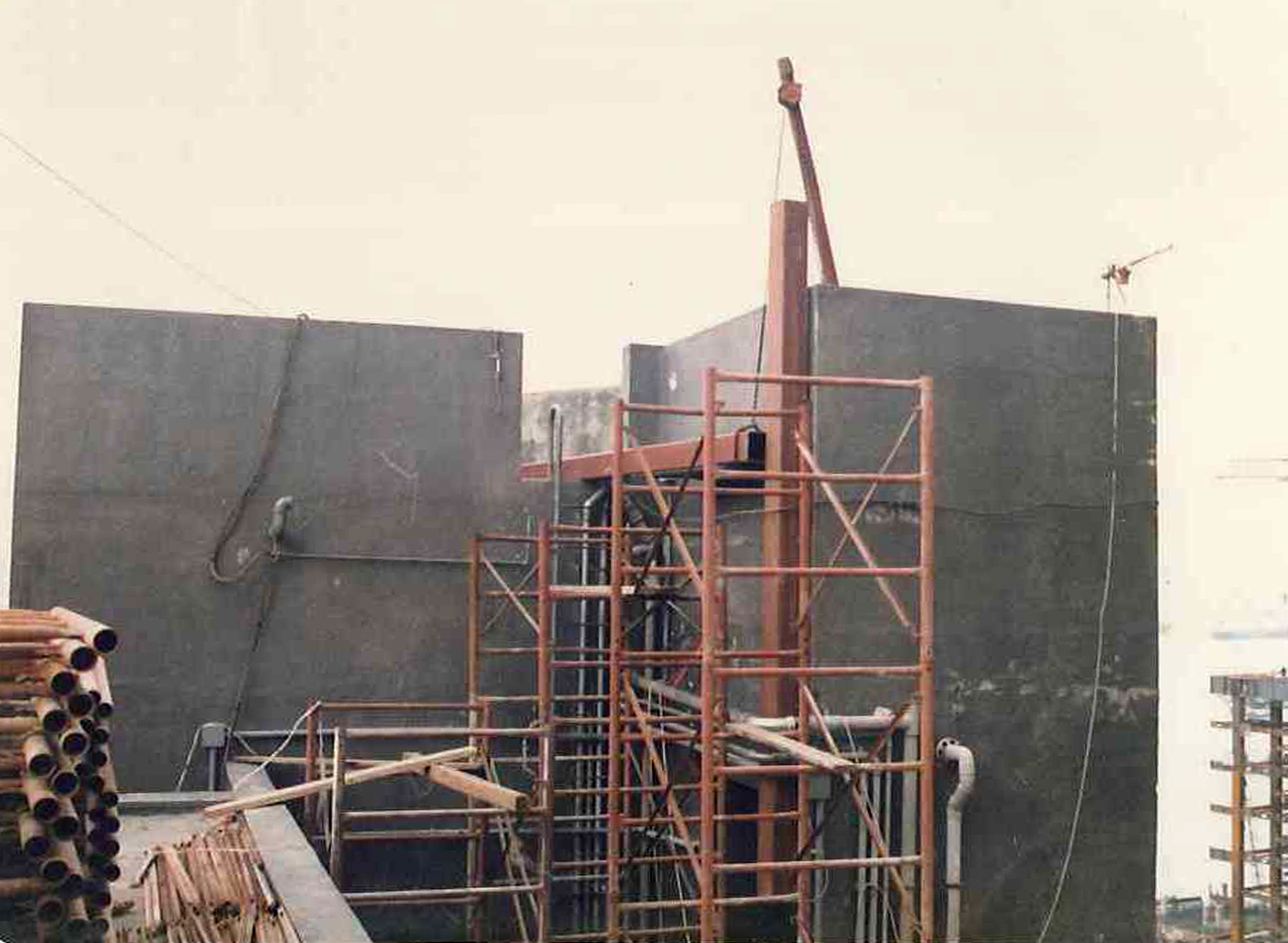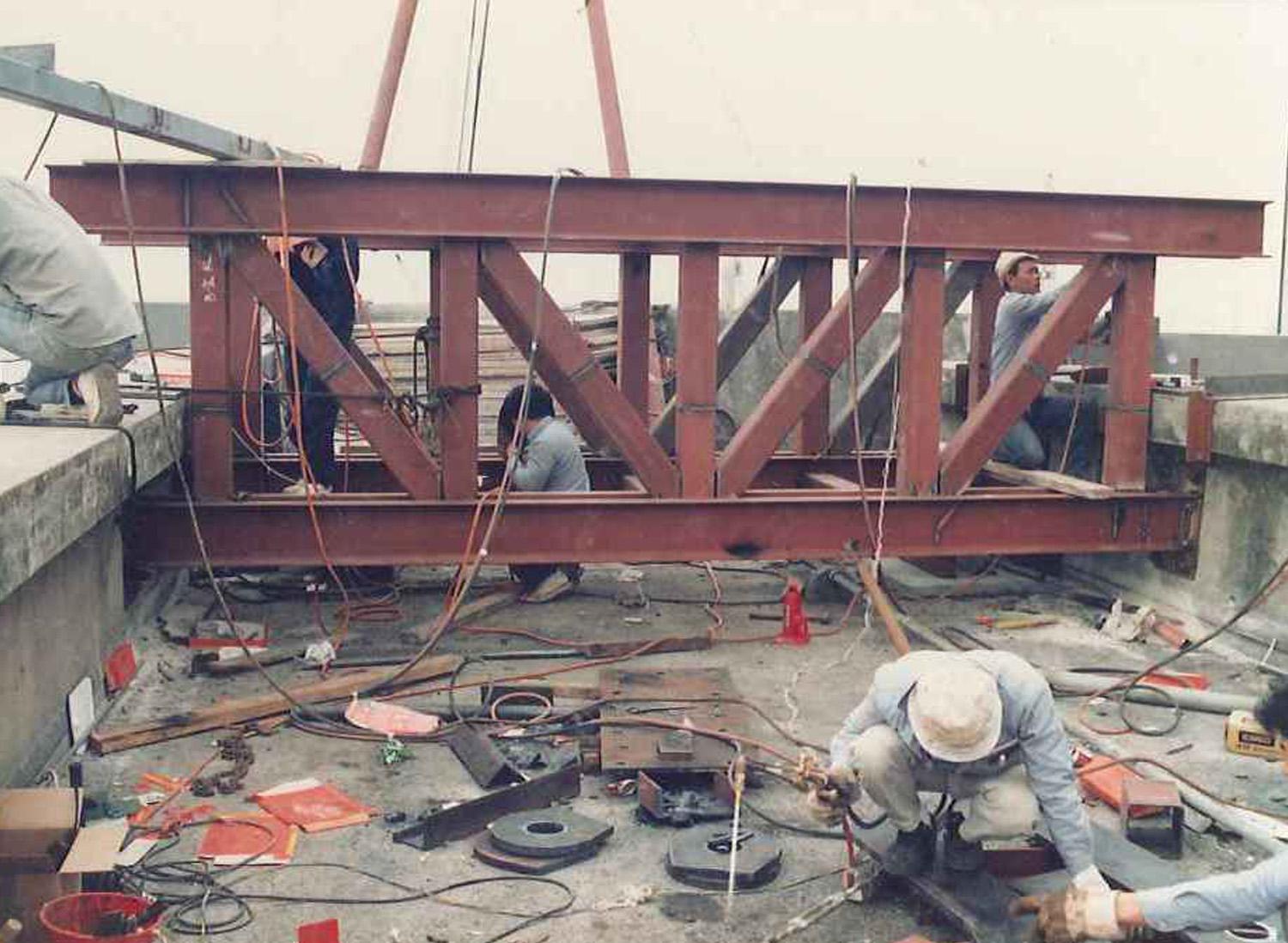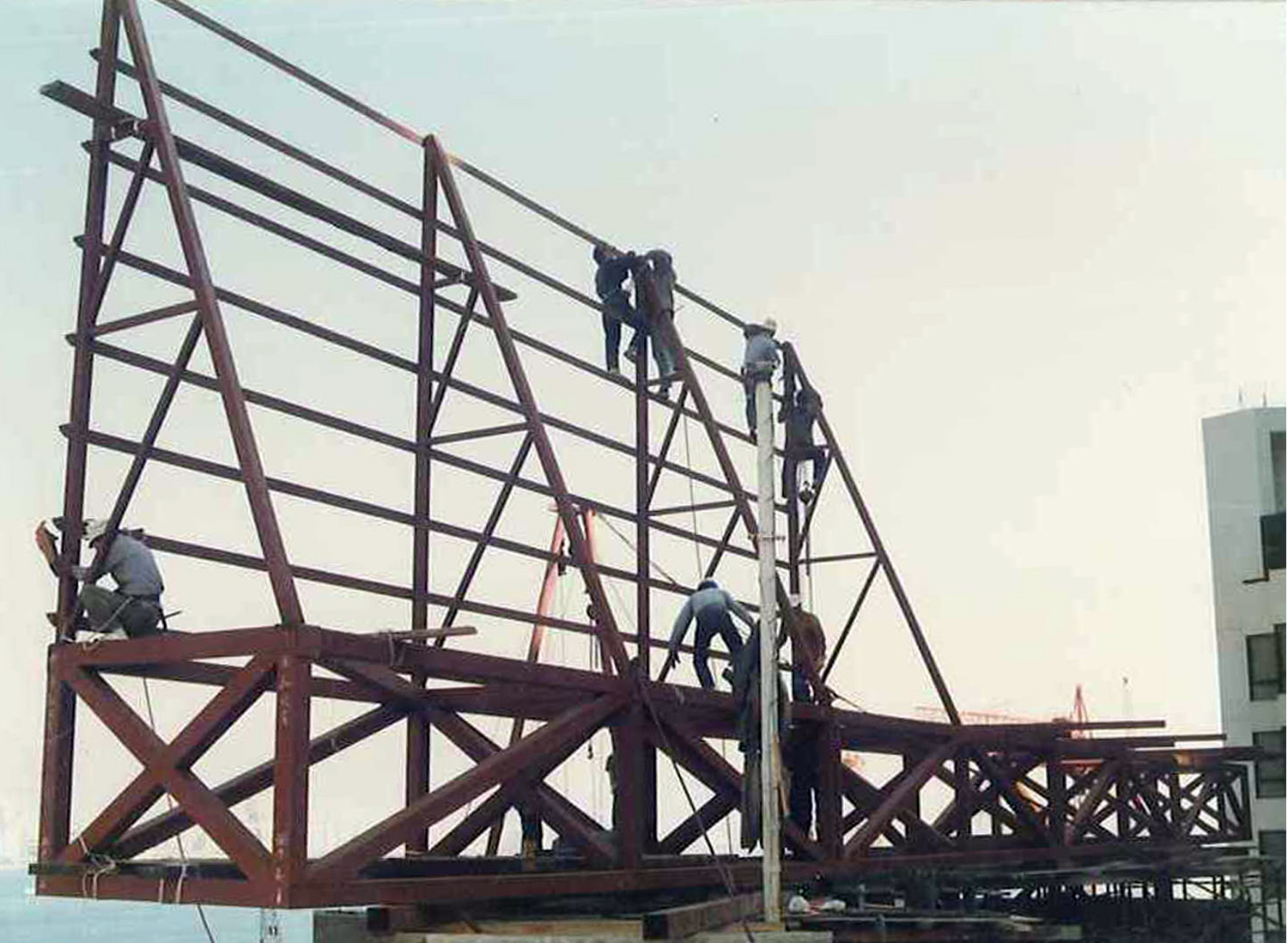 Workers were constructing the mental stand cautiously.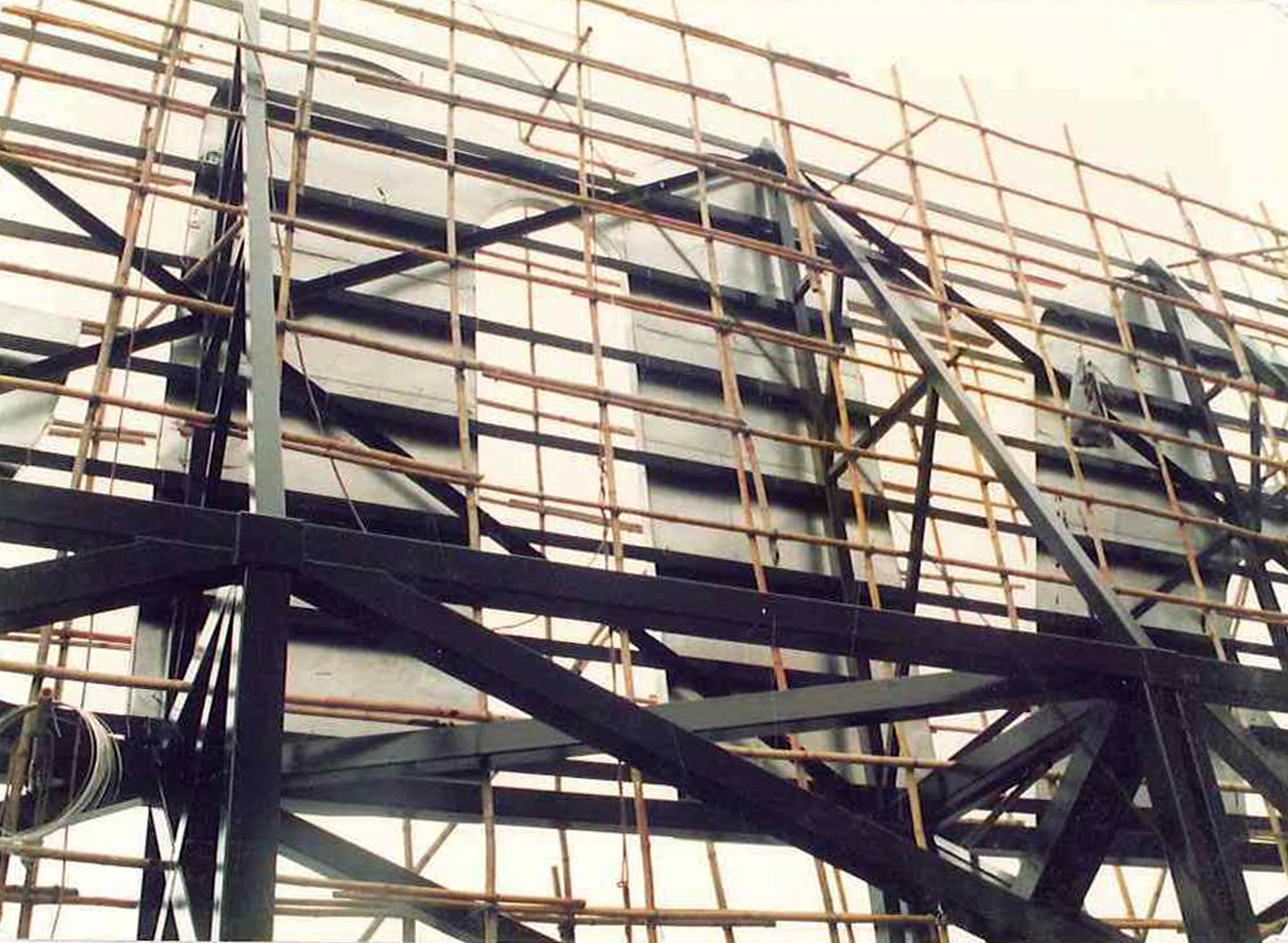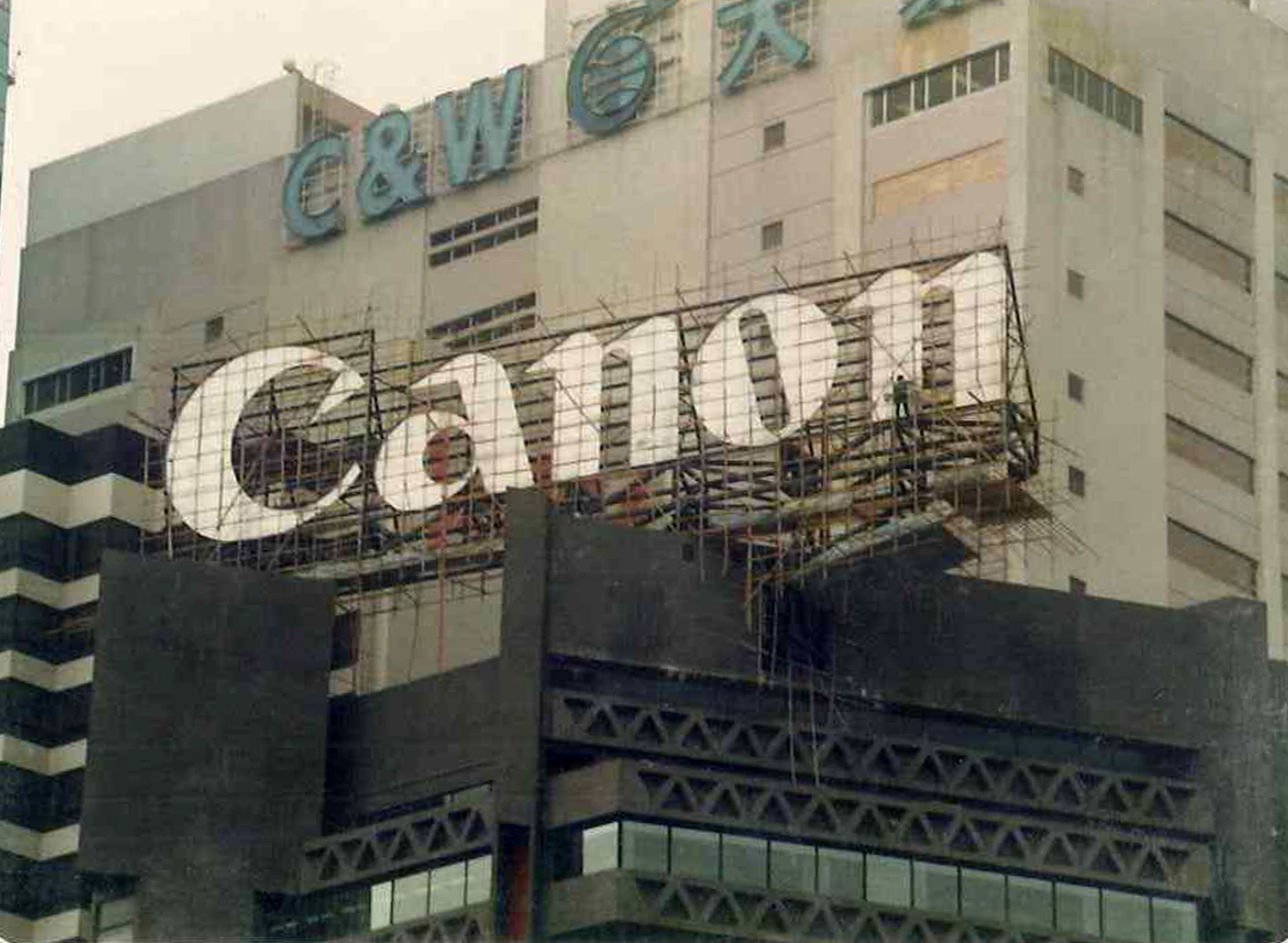 After constructing the mental stand, letter signs are ready to be installed.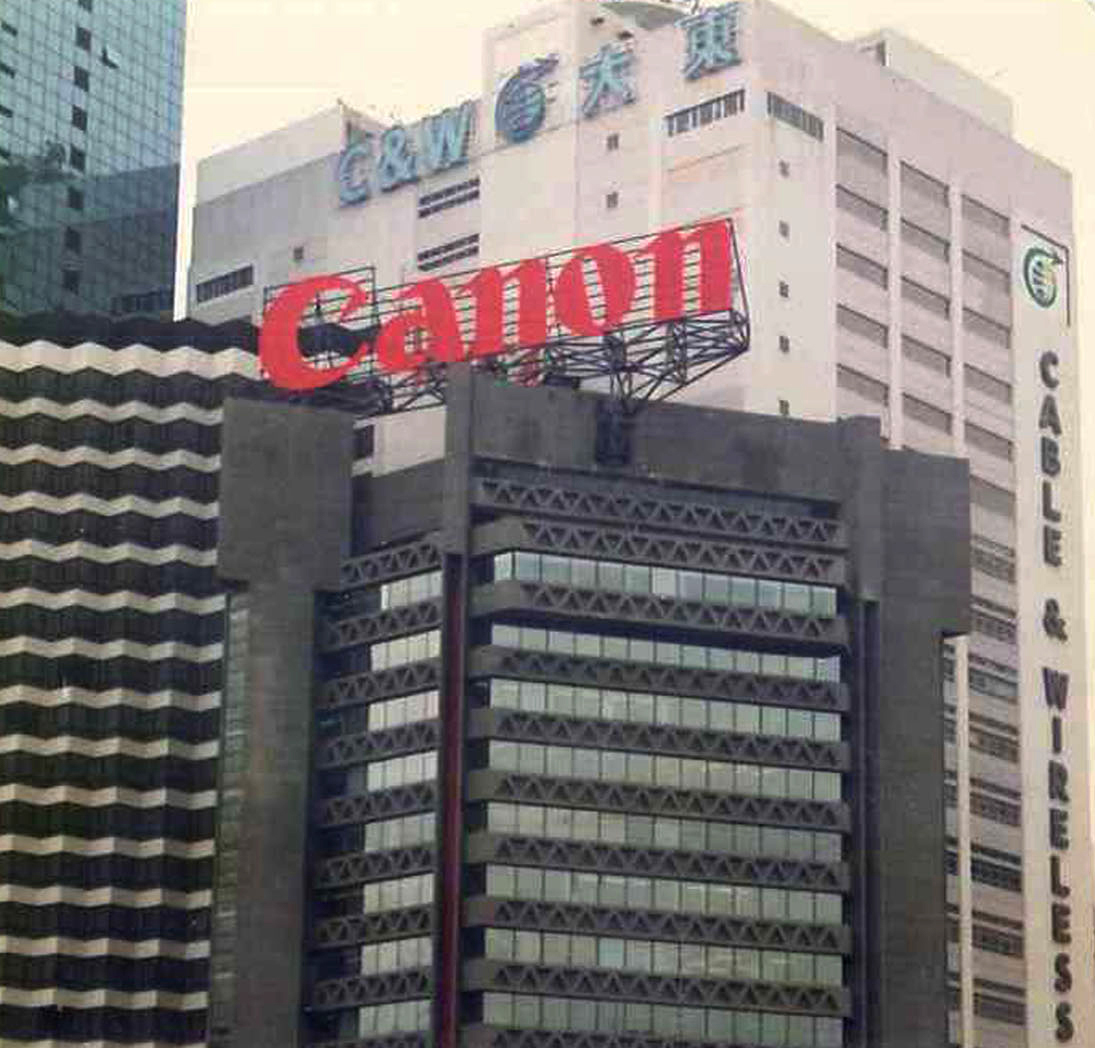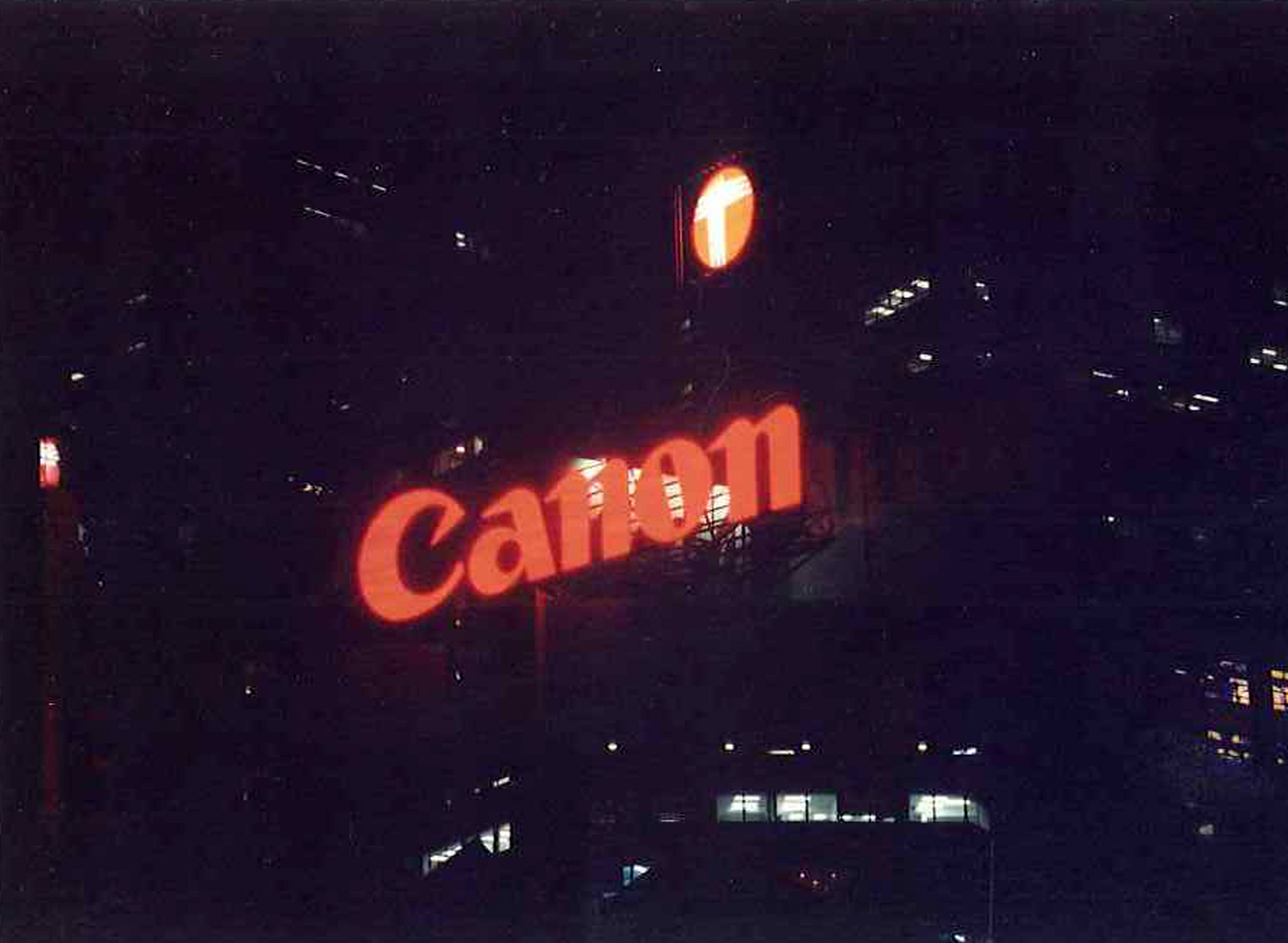 The neon sign is now ready to illuminate for the brand.
Courtesy: Far East Neon Light Co. Ltd.